As advertised earlier in the week, milder weather arrives to the Red River Valley today, however unlike earlier in the week, conditions have trended towards being more unsettled with several chances for rain.
Today will be mild with temperatures climbing to a high near 11°C, but that warmth comes ahead of a disturbance that will bring a chance of showers to the the Red River Valley later today. Winds will be out of the southeast at around 30 km/h, and both the chance of showers and the wind will persist into the evening. Expect a low near 3°C tonight.
The chance for showers will come in two batches, the first very early this morning as overnight development slides through, and the second builds over southwest Manitoba this afternoon and then slides eastwards into the Red River Valley late in the afternoon and into the evening. This second band may persist for a while and feature some moderate rainfall rates, although widespread accumulations will likely remain under the 5-10 mm range.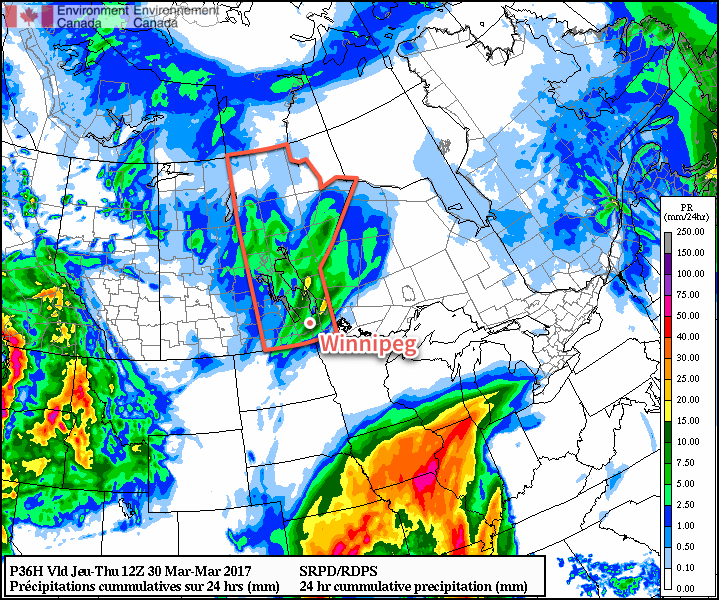 Thursday will see a similar high to today, but a bit of sunshine should help it feel a bit nicer. Temperatures will reach a high near 11°C as winds taper off in the afternoon. Thursday night will bring increasing cloud as temperatures dip to a low near 4°C.
Friday will be a bit cooler with a high near 8°C under mainly cloudy skies. Winds will gradually increase out of the north to around 20 km/h as a weak ridge of high pressure approaches from the northern Prairies. There looks to be a fairly good chance of some light rain on Friday night as temperatures drop to a low near 2°C.
Long Range
The weekend looks to be a bit of a mixed bag; temperatures will continue mild with highs near the 10°C mark, but skies will bring variable cloudiness and some of Friday night's light rain may stick around for portions of Saturday morning.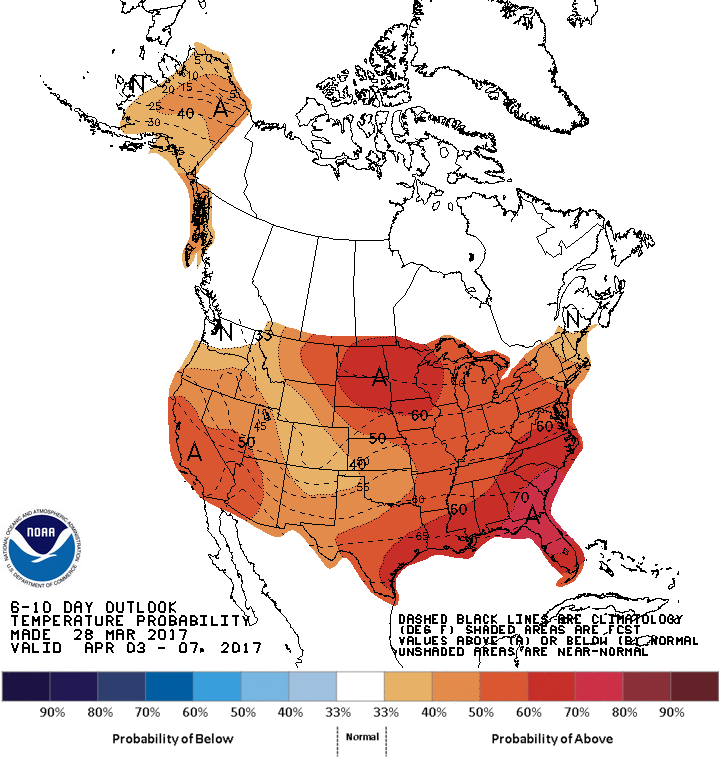 Looking further ahead into next week, there's a very high chance that we'll continue to see above-normal temperatures in southern Manitoba. No significant precipitation is expected next week either, so we should see a continued, gradual melt across the region.
Winnipeg's seasonal daytime high is currently 4°C while the seasonal overnight low is -7°C.