Daytime highs will fall well below-normal for the remainder of the week as a shot of cold Arctic air slumps southwards over the Prairies behind yesterday's potent low pressure system that brought another blast of snow and blowing snow to the region.
Temperatures will struggle to recover today as Southern Manitoba sees a cooler air mass building in. After a chilly start with temperatures near –28°C, conditions will warm to a high near just –22°C under mixed skies and a light wind. Temperatures will drop back to around –28°C once again tonight under mixed skies.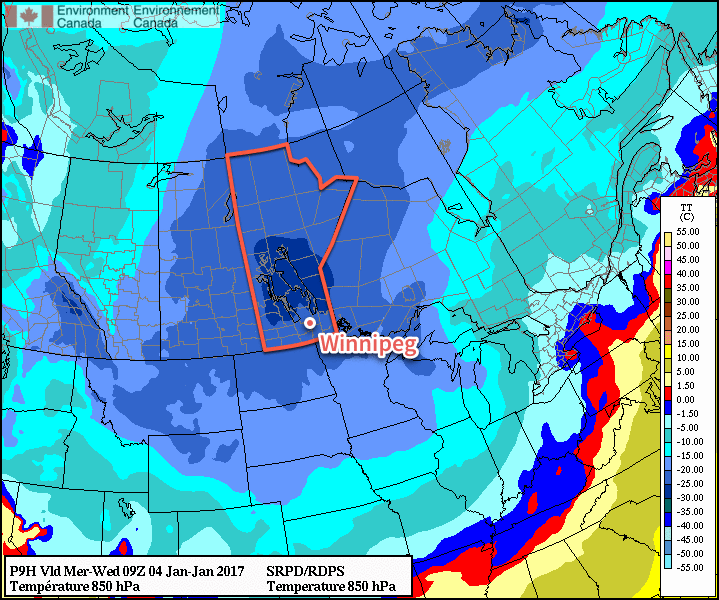 Thursday will bring mixed skies once again as a weak disturbance moves through the region. Expect daytime highs across the Red River Valley to be similar to Wednesday at around –22°C. Lows will dip to the –28 or –29°C mark on Thursday night with mixed to cloudy skies.
Friday will bring slightly warmer weather with high temperatures near the –19°C mark under mixed skies. Warmer air will continue working in on Friday night, bringing with it cloud cover that will help keep the overnight lows slightly milder at around –24°C.
Long Range
The weekend looks slightly warmer with light winds continuing. Of note, Saturday looks like it will see highs near the –19°C mark, but with sunny skies! The combination of light wind and sun may make it a [relatively] pleasant day despite the cold, all things considered. More cloud moves in Sunday with highs slightly warmer than Saturday.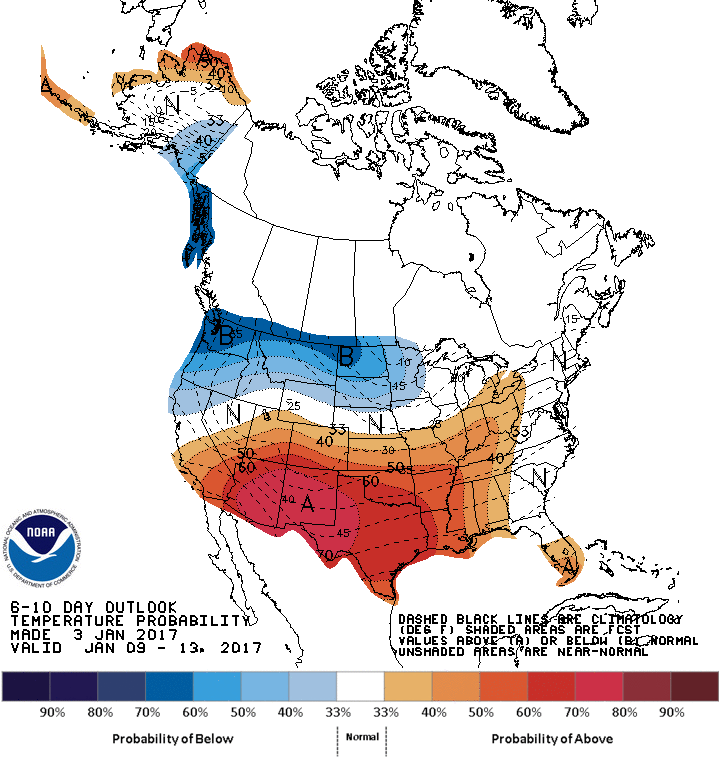 Next week looks like it will start off significantly milder with high temperatures potentially climbing up to around the –15 to -12°C mark on Monday, but the threat for more snow returns with those warmer temperatures which would then be followed by a plunge back into the Arctic air.
Winnipeg's seasonal daytime high is currently -13°C while the seasonal overnight low is -23°C.